Menu
-- Burgers --
Hawaii Big Island Beef Burger
Select cuts of fresh chuck & brisket ground in house daily to create a beefy, robust arrogant burger. What a true burger aspires to be.
Hawaiian Red Veal Burger
Refined & sophisticated with a mild beef flavor. Served with our very own tomato marmalade... only in Hawaii!
Kahua Ranch Wagyu Beef Burger
Big, rich & bossy. Island style Kale beef that is unctuously savory!
-- Fish --
Asian Style Ahi Burger
Rich, moist & crispy. Ground Hawaiian ahi, pan seared & topped with Japanese style pickled vegetables.
Grilled Ahi Nicoise Salad
Seared ahi patty over a salad of Kekela Farm greens, nicoise olives, haricot vert, tomatoes, hard cooked eggs & potato.
-- Vegetarian --
Hamakua Mushroom Burger
An umami bound marriage of alii, shiitake & button mushrooms, cooked with sun-dried tomatoes, rosemary & scallions.
Waipio Taro Burger
Made in house with taro, leeks, carrots & zucchini. Pan seared & served over a focaccia bun with lomi tomatoes. Grain-free. Filler-free.
-- Stuff on Top --
- Local avocados
- Kekela Farms baby greens
- House made tomato marmalade
- 60 minute onions
- Grilled onions
- Raw sweet onions
- Fresh egg over easy
- Applewood smoked bacon
- Ahualoa chipotle goat cheese
- Cheddar, swiss, or American cheese
-- Sides --
- Fresh, hand-cut fries - Twice cooked
- Wasabi mayonaise
- Creamy sweet chili
- Sun-dried tomato caper mayonnaise
-- Drinks --
- Strawberry milkshake
- Chocolate milkshake
- Vanilla milkshake
- Fountain drink
- Chilled soda (See in-store selection)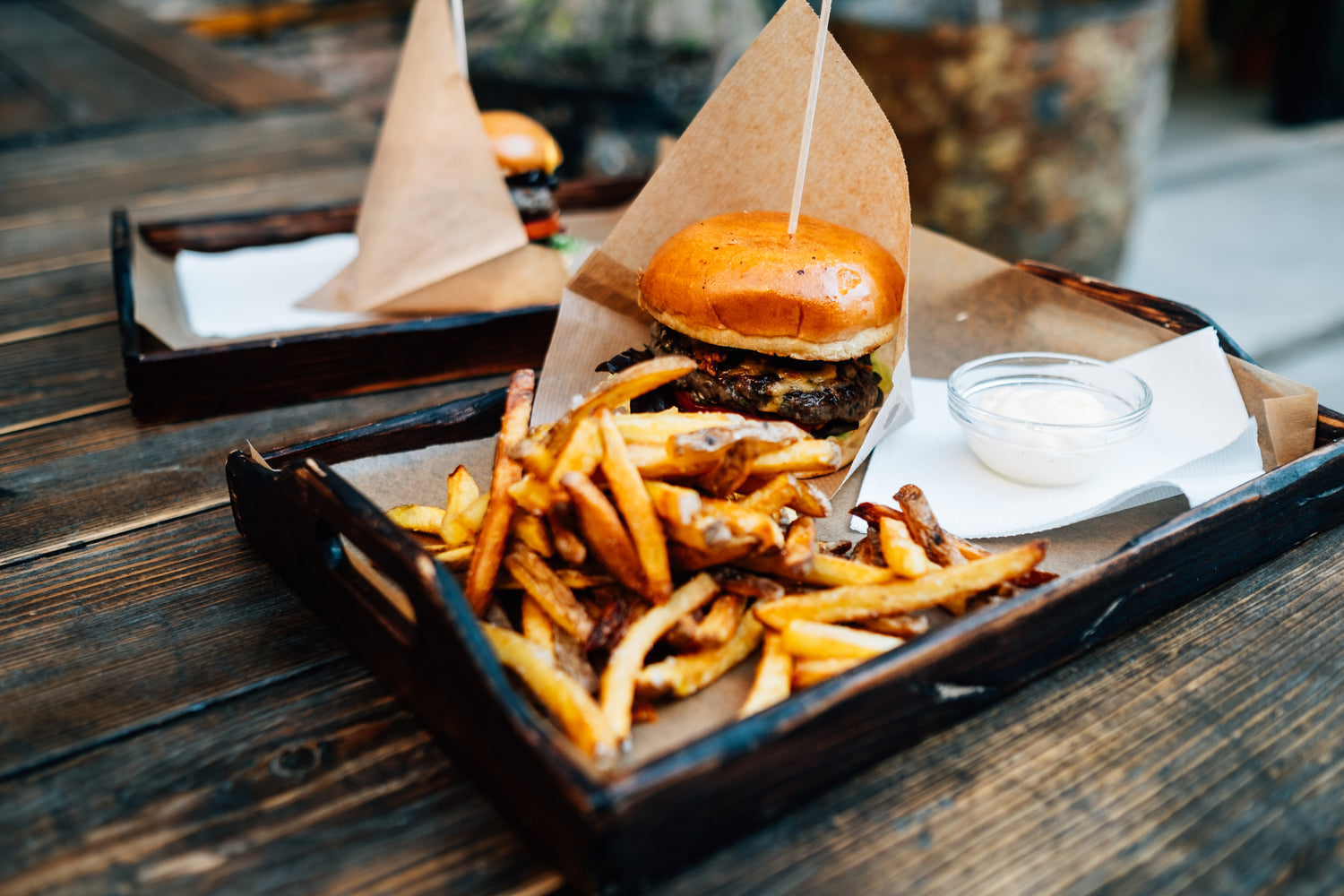 Ready to order?
Experience the rich flavors Hawaii Island has to offer!
Call in your order or order online to skip the line!
(808) 885-7319
Order online