Our Story
"Goto is serious about his farm-to-fork. Not only is the beef local (Hawaii Ranchers red veal; Kahua Ranch Wagyu beef), but so are all the trimmings: Kekela Farms baby greens; Nakano Farms tomatoes; Hawaii Island Goat Dairy chèvre; Hamakua mushrooms."
— Travel + Leisure Magazine, 2013
Great, Locally Sourced Food
Pasture-raised || Hormone-free || Antibiotic-free
The produce is locally grown, and the goat cheese is from a local goat dairy. Chef Goto understands the importance of supporting local agriculture here on the Big Island, and stays true to his values. Even the brioche buns are from a local bakery, baking buns especially for Village Burger using Chef Goto's own recipe. You can really taste the difference! And if you aren't a meat eater, try the Hamakua mushroom burger, the ahi burger or the taro burger.
We proudly carry and serve local products from the following small businesses on Hawaii Island:
Tropical Dreams
Roselani Ice Cream
Kulana Meats
Hawaii Beef Producers
JA Farms
Hawaii Ulu Cooperative
Rincon Farms
Standard Bakery
Best Farms
Cal Kona Produce
Kawamata Farms
Parker Ranch
Hawaii Island Goat Dairy
Nakano Farms
Fresh Island Fish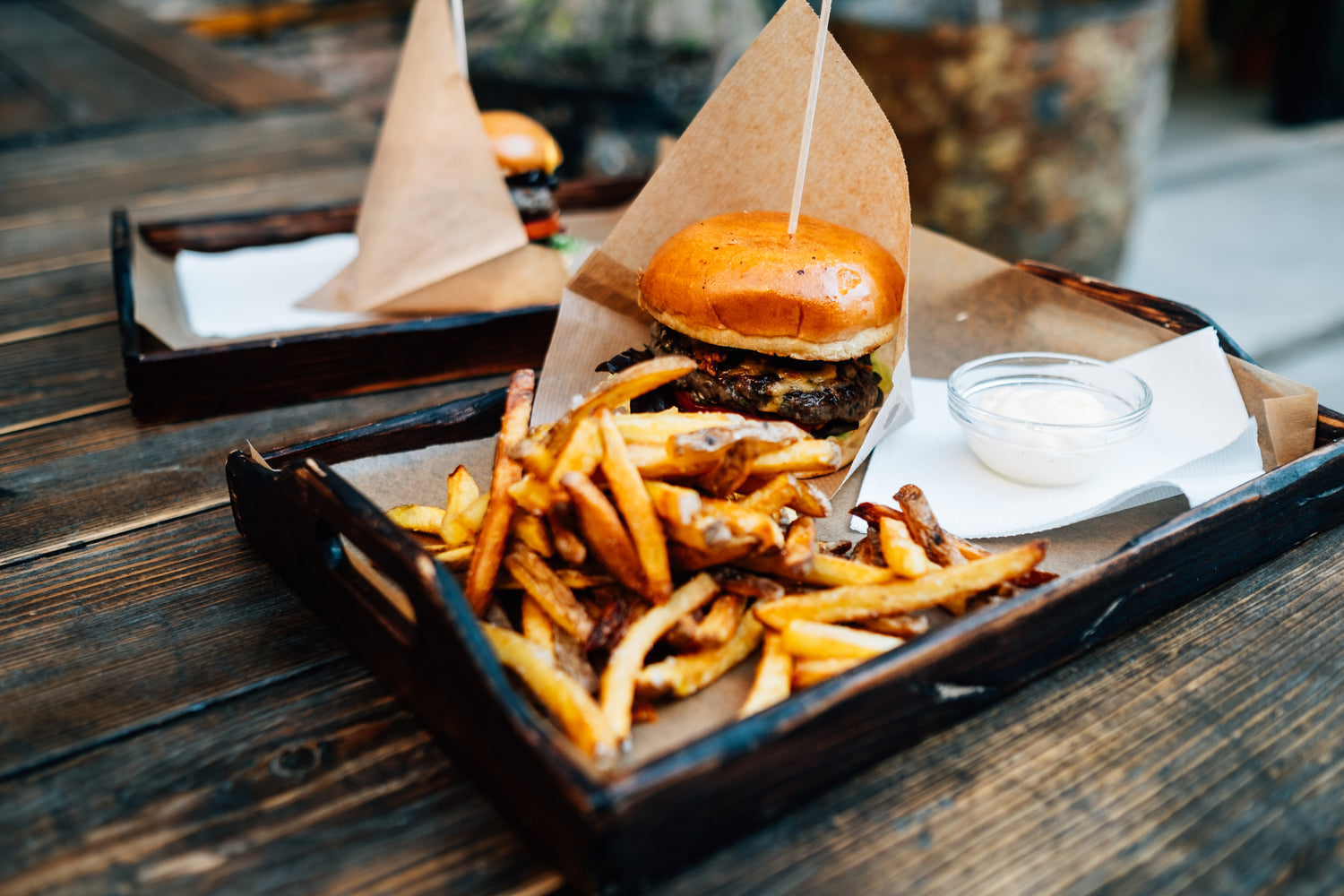 Ready to order?
Experience the rich flavors Hawaii Island has to offer!
Call in your order or order online to skip the line!
(808) 885-7319
Order online